Samples
Single Source Publishing
First chapter of the Tau Manifesto in several formats, all produced from single source file "Tau.text". This sample features figures, inline and display math formulas, hyperlinks and footnotes.
View "Tau.pdf" View "Tau.html" View "Tau.docx" View "Tau.text"
Presentation
Texts "Welcome" document, exported as HTML Presentation.
View "Slides.html" View "Slides.text"
Bibliographic Citations
This sample demonstrates textual and parenthetical citations in text and footnotes. It also includes title, author, and "References" heading. Based on Pandoc sample.
Citations.pdf Citations.docx Citations.html Citations.text Citations.bib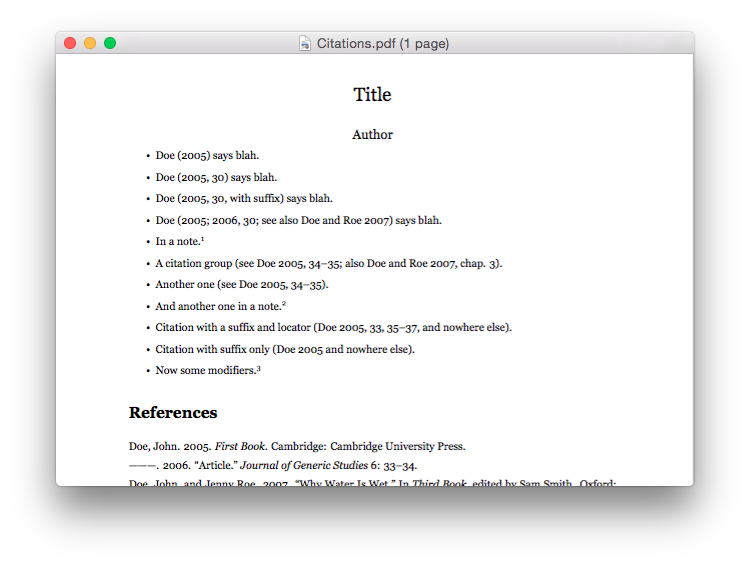 Math Typesetting
This sample showcases and describes formatting of basic mathematical structures.
View "Math.pdf" View "Math.html" View "Math.text"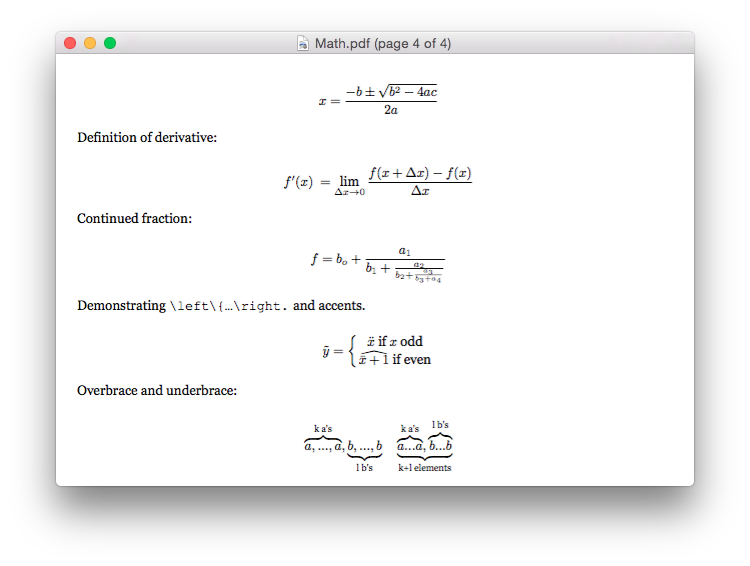 Unicode Scripts
Texts works well with documents in multiple languages. This sample includes first article of Universal Declaration of Human Rights in several languages.